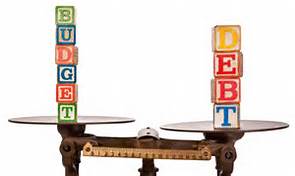 There's a lot of excitement in the air when you've decided to start a business but it's essential to keep a level head and get the fundamentals in place right away. You've more than likely been fermenting that great idea for the next-big-thing or service for quite some time so you understand how important money and finances are as the underpinning to any successful enterprise.
Therein lies the need for a solid business budget. It's critical to know how much money comes in and how it filters through your enterprise so you can make all the right decisions as your business grows. That said, here's a few suggestions on how you can rest your success on a solid business budget.
Money In
First of all, you need to determine how much money funnels in on a monthly basis. There's no point in making any marketing or expansion plans until you've established your footing but remember that starting with your sales figures only tells part of the story. The monthly income your business generates needs to take into account all the sources to get the complete picture. Remember to add in investment income and of course the extra cash Street Invoice's invoicing app brings in since it is so convenient and easy to use.
Money Out
The next part isn't nearly as fun, but determining the fixed costs for any business determines how much gets carved off the income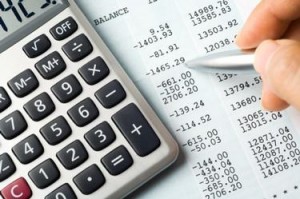 part of the equation. Like the name suggests, these are costs that don't generally change from month to month like rent, heat and hydro as well as salaries. These are generally the bills you pay to keep your business running on a monthly basis.
The next set of numbers fluctuate and that's why they are called the variable expenses. Keep in mind many of these can be gauged by the amount of profit you bring in from month to month. Sales commissions , raw materials and even the electric bills can be considered variable costs for businesses.
One-Time Payments
Then of course there's always the list of items that demand a one-time payment. What's fortunate here is you can predict many of these cash outlays in advance to soften the financial blow. If you're going to need new tools or even a laptop, looking forward a bit helps you to place these expenses into slots where your income is on the upswing. Furniture is another example that falls into this category as does our mobile invoicing app that you'll wonder how you ever did without.
Finally, you can do a little simple math to get a clear idea of your financial picture. All it takes to put together a solid business budget is some planning and the same good business sense that has led you here to find out about Street Invoice's excellent mobile invoicing app.