INVOICE YOUR CUSTOMERS. FROM ANYWHERE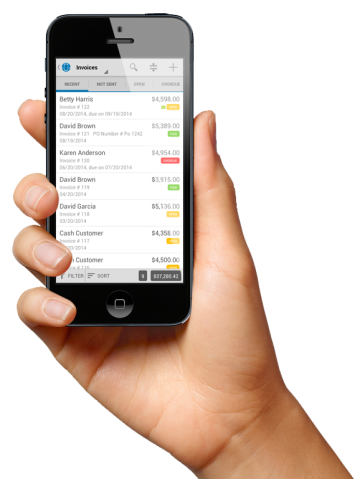 Easy to use
Intuitive and easy to use. You'll be up and running within minutes.
Powerful
Provides everything you need to run a small service or sales business on the go.
Be more successful
Save time. Get paid faster. Better meet customers needs to win more business.
INVOICE LIKE A PRO
Everything a small business needs to invoice with the same level of professionalism as the big guys.
Instant Invoicing
Create, preview and send estimates, quotes and invoices on the spot via email, text or even snail mail.
Personalization
Fully customizable with your company logo, item lists, multiple pricing levels, invoice terms, purchase order numbers, terms, tax rates and more.
Graphs & Reports
Get immediate insight into your sales, profits and receivables with customized and printable dashboards and reports.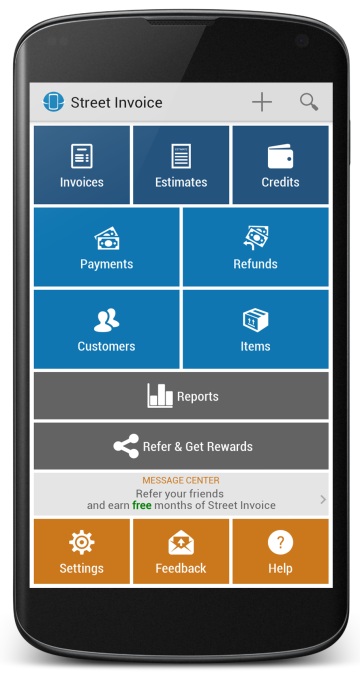 Improve Receivables
Tired of chasing receivables? Set Street Invoice to send out automatic statements based on aging.
Know Your Customers
Add customers directly from your phone address book and always have your customer's history, contact info and balance, at the touch of your finger tips.
Signature Capture & More
Advanced features include: signature capture, job and project tracking, data live across multiple devices, team use, multiple companies, secure cloud-based technology and desktop access.
WHAT CUSTOMERS ARE SAYING