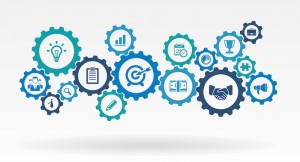 Technology is changing the way the world does business. And technological advancements are impacting more than just "tech-based" fields: everyone from babysitters to plumbers to yoga instructors are able to use the power of the web to streamline their services and increase their bottom line. Here are some ways in which the internet can be used to benefit even the smallest of businesses:
Electronic communication saves everyone time and money. If you have a business which frequently takes you out of the office, you might not be able to collect your messages and respond to phone calls until the end of the day. With email, texting, Skype, etc., you can reach your customers (and they can reach you) anywhere, anytime you wish. No more missing out on business opportunities because you weren't in the office to take a call.
Send bills right away, and receive payments immediately. With mobile invoicing software programs such as Street Invoice, you don't have to wait until you're back in the office to send out your invoices. And with mobile payment options, customers can pay you right away via a number of payment options.
Maintaining business records is much simpler. If you needed to find out whether Customer X paid his bill from 3 months ago, that could mean a lot of legwork if you didn't have electronic records.
Street Invoice is a perfect example of how mobile technologies are changing the face of the small business. With Street Invoice, you can send estimates and invoices to your customers directly from your mobile device immediately. Your invoice looks professional, and can even display your logo. Customers can pay on the spot, and we maintain your billing and payment records so that you can check on the financial health of your business anytime, from anywhere. Try Street Invoice today!