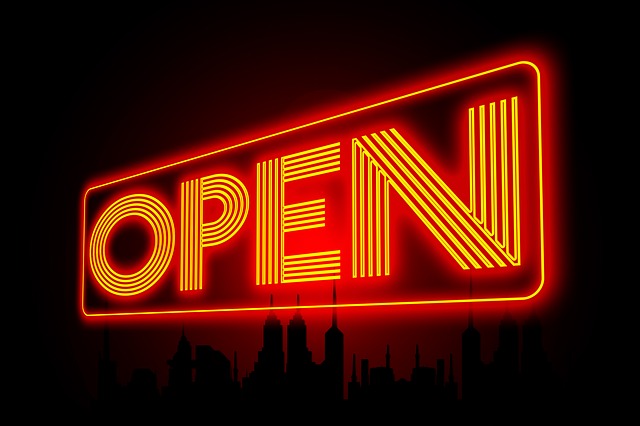 It doesn't really matter what business you're in, getting the word out on what you've got to sell is an important part of your success. Make no mistake, these are competitive times for the local butcher, baker and candlestick maker and having a competitive edge means carefully thinking about the best ways to get more exposure.
Of course you're expecting this post to be all about Internet based technology and a bunch of jargon like search engine optimization, page rankings, tweets and likes on Facebook. While those things are important and there's no good reason to bypass our mobile invoicing app at Street Invoice if you want to get paid faster on the go, getting all that good exposure for your businesses isn't just about turning on computers and pointing your mouse.
Solid Fundamentals
Take a page from the good old brick and mortar days and start with some solid fundamentals you can transfer over to the Internet when you feel the need. Building a good visual identity is a smart plan that starts with selecting a few colors and a logo you can use to represent your company on the side of your truck, in a storefront window, and on the business cards you hand out. Flyers or leaflets and handbills as well as other printed materials should have the same logo and color scheme so people learn to identify your company with the visuals you present.
Potential Customers
Remember that designing this type of advertising or having it done for you won't increase business if potential customers don't know how to find you. You're address should be on all of the printed and online material you put out there and it's always good to include a landmark, "We're kitty- corner to the town hall," if you've got one nearby.
Making all the smart moves in business is about picking the people you work with carefully and using the available technology to make your business more streamlined and efficient. That's why you should take a look at Street Invoice if you haven't already. We're a mobile invoicing app startup that lets service and sales professionals invoice on the go right from their smartphones. Create professionally branded invoices from your phone in under a minute today.
Networking
Networking is important and you should be looking at the choices available in your area. Joining the local Chamber of Commerce is a great way to meet like-minded people and those who are connected to new and existing markets for your services.
Finally, remember you need to include a phone number and a hearty message inviting returning and potential customers to call you if there are any questions on any and all of your marketing material. Even if you've decided to include a website and social media as part of the methods you're using to get more exposure for your business, that personal touch is something customers won't soon forget.