If you're considering making the switch to a mobile invoicing platform, you might be wondering whether the Street Invoice app is right for you. Here are answers to 3 of the most common questions and concerns that we hear from our customers: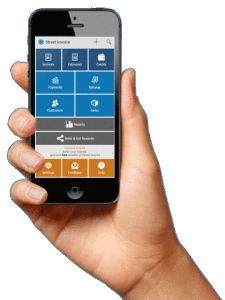 My business is just starting out and I only have a few customers.  Why do I need Street Invoice?
Implementing a mobile invoicing program when a business is just starting out is actually a great idea. The sooner you get into the practice of using mobile invoicing, the faster you and your customers will enjoy the benefits of not having to wait to make or receive payments. You can send your invoices from anywhere, immediately, and your customers can pay on the spot.
I'm only a tutor/yoga instructor/dog walker with a very simple business and simple invoices. Why do I need to use a mobile system?
Mobile invoicing platforms such as Street Invoice are not only for complicated invoices, although they handle those, as well. Even if your invoices are simple and do not take much time for you to create by hand, you can still benefit from sending them via your mobile device. You will not have to wait until you are at your desk to create an invoice, you save money on postage, and your customer receives (and can pay) the invoice right away. These are benefits that business owners of all sizes can enjoy.
I'm not very tech-savvy. How do I know that I will be able to figure out how to send my invoices with Street Invoice?
Street Invoice is intended to be used by the average business owner or independent contractor, and we acknowledge that many of these customers are specialists in their OWN fields, not in technology. That's why Street Invoice is simple to use. The app is free to download, and you can immediately begin designing your invoices with our mobile tools. Street Invoice is very user-friendly. Give it a try, and start seeing the benefits that mobile invoicing can bring to your business!