Payment delays are one of the biggest challenges facing any small business. Whether you're a contractor trying to order materials for your next project or a child-care provider waiting to receive payments so that you can pay your rent, your ability to run your business depends on getting paid. And even delayed payments can really complicate your business. Here are some suggestions to help you get paid as quickly as possible:
Stay on top of your invoicing. Your customers are human, and it is human nature to forget about what isn't right in front of you. If you can get your invoices to your customers while your work is still fresh in their minds, you're more likely to be paid right away.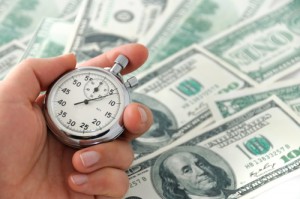 Be professional. If you present your business as one that is worthy of respect, your customers are more likely to treat it that way. If you do not yet have a logo, consider designing one (even just a simple one will work) and add it to your invoices. And, of course, make sure that your invoices are accurate and professional in appearance.
Implement a mobile invoicing system. Printing and mailing your invoices, and then requiring your customers to write a check and mail it back to you, adds unnecessary steps, and therefore delays, to your payment process. Use a mobile system such as Street Invoice to send your invoices right away and allow your customers to make mobile payments.
Be polite. Even if your customers have fallen behind on their payments, maintain your professionalism and courtesy at all times. Being polite ensures that your customers see you in a favorable light, increasing the likelihood that you'll be paid quickly.
Know your business's financial health. The more you know about how many of your customers are paying on time and how much money is coming in, the easier it will be for you to take control of your accounts receivable. A program such as Street Invoice allows you to check on the status of your invoices and payments received anytime, from anywhere.