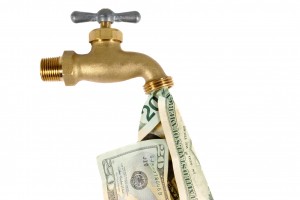 More money. There, now that we have your attention, we'd like to tell you about some great ways to improve your cash flow and increase profits. Of course, downloading our invoicing app and getting started invoicing on the go from your smartphone in under one minute is the preferred way we'd like you to choose, but there are other paths to making money that work wonderfully with our mobile invoicing tool.
First off, it's always a good idea to know who owes you what and that's why you need to make sure you have an excellent accounts receivable process. Establishing a timeline for this is made easier when you can automate the process and that's one of the features that Street Invoice is most proud of . Our mobile app sends out automatic statements based on aging so you don't have to spend your time chasing those wayward accounts.
Rut
If you've hit a rut and found there are a few clients that don't pay on time more than once, you can adjust things from your end and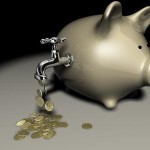 offer multiple payment options so there's more choice. Quite often making things more convenient is the clear path to solving these issues and Street Invoice is at the ready again with a credit card payment option that allows your customers to pay from their own devices. Downloading our mobile invoicing app today means that you'll also have the ability to send estimates, quotes and invoices through email, text or even snail mail. Remember our online payment options are the best way to make things easier for your clients.
Inventory
Managing your inventory is important as well. You need to determine which of the  services you offer or products you sell are the real money makers and focus in those areas. If you don't want to part with the services and stock that are slow sellers, consider price breaks or sales events to bolster your cash flow from that bottom end.
You need to be sure that you're on top of sending out invoices promptly to get paid in a timely manner. Having a system whereby you invoice at the end of a project helps, and of course using our small business invoicing app so you can send these out in under one minute speeds the process along.
Finally, it's always a good idea to keep an eye out to how you can cut business expenses. Trimming here and there in areas that can't be totally eliminated can mean working with vendors and making some adjustments. Asking for partial payments is another great idea to boost your cash flow. Make sure to add in specific milestones on any contract so the money keeps flowing in.