If you complete a project or deliver a product and yet you are still waiting for payment, you may begin to resent your customers for turning your business into a collection agency. But before you place all of the blame upon your customers' shoulders, check to make sure that at least part of the problem isn't on your end. Here are some questions to ask yourself about your billing process which can help you get to the root of your collection issues: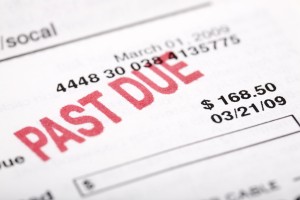 Did you discuss your payment terms before you did the work? If this is a new customer, he or she may be used to different payment terms than you expected. For example, if you are a landscaper who recently took on a new customer, and you expect to be paid upon receipt, this may put the customer in a financial bind if the prior landscaping company gave its clients 30 days to pay. If you discuss your terms in advance, you can rest assured knowing that your payment will not be delayed due to a customer not understanding your expectations.
Did you send your invoice promptly upon completion of the work? If not, then this delay may have caused your current payment issues. For example, if you do not send an invoice until weeks after you complete your project, your customer may not immediately recall having received your services. Especially if your customer is a business, you should not be surprised if it takes a while for your customer to confirm for whom the project was performed and whether payment is authorized. All of this legwork causes payments to be delayed.
Is your invoice clear and easy to understand? What seems clear to you may actually be confusing to your customer, and payment delays can result.
Whatever your invoicing issues, Street Invoice is here to solve them. Our mobile invoicing software allows you to send an invoice directly from your mobile device upon completion of your project. And with professional invoices and mobile payment options, our program helps you to ensure that you're doing everything you can to be paid on time, every time.