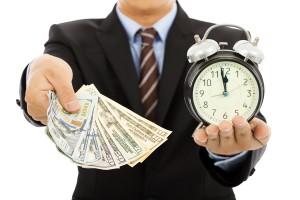 Even the most experienced small business owner or independent contractor will tell you that invoicing is one of the most difficult aspects of their business. It isn't that the process of invoicing itself is difficult; but it can be time-consuming and become a drain on your time and other resources. Here are five of the biggest challenges small business owners face when invoicing their customers:
Invoicing accurately, yet quickly. When you're rushing to get a bill typed up and sent out, mistakes are more likely to be made.
Ensuring that your invoices are seen and not forgotten. If your invoice does not look professional, it is unlikely to be regarded in a professional manner. Your invoice's appearance can actually affect whether it is paid quickly or put on the bottom of the pile.
Sending invoices promptly even when you're busy. When work piles up, it becomes more difficult to stay on top of your invoices, leading to payment delays.
Making sure all of your work is included on your invoice. Sometimes you can save time by drafting invoices in advance. But this can lead to failure to include additional work on your invoice, meaning you are not billing for all of your services. If modifying an invoice becomes burdensome, you are less likely to do it.
Following up on overdue invoices. Getting an invoice sent is one thing; actually getting paid is quite another. If you're unable to quickly see which accounts have fallen behind, you increase your risk of not being paid.
Fortunately, Street Invoice can help you to avoid all of these challenges. Our professional, mobile invoicing software gives you the tools you need to turn your invoicing process into a well-oiled machine. Try Street invoice today!