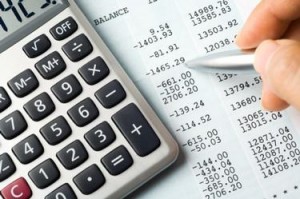 You've probably noticed that we spend a lot of time talking about billing problems on this site. But our billing articles are more than just rhetoric or disguised sales pitches. Street Invoice was developed precisely to help small business owners deal with collection and billing problems, as these issues can cripple your business if they're not managed quickly. Here are some suggestions for managing 7 of the most common billing issues facing small businesses and independent contractors today:
Go electronic. Switch to an electronic billing program such as Street Invoice to allow you to send invoices more quickly.
Set clear payment terms. Make sure your customers know in advance when their payment will be due.
Make sure your invoices are clear and easy to read.
Accept electronic payment methods to allow for convenient, immediate payments.
Listen to your clients. They might have explanations for the late payments which make sense and may even lead to a change in your payment terms.
Stay professional. Even if you feel that your clients are not respecting you or the work that you did, remember that keeping your head in disputes will always serve you well.
Be available to your customers. Make your customers feel as if you can be reached and that they can speak with you about their billing concerns. Even if payments are late, you will benefit by knowing what is happening with your clients and when you can expect payment to be made.
Installing the free Street Invoice app is a great first step towards resolving billing issues. Our program allows you to send invoices anywhere, anytime, directly from your mobile device. You can accept electronic payments, and we keep track of all invoices sent and payments received so that you can stay on top of your business's bottom line.