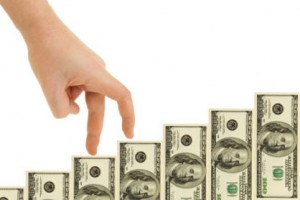 As a small business owner, it is your job to keep an eye on the bottom line. Getting into the habit of saving money where and when you can will reduce stress and give you more flexibility with your income. Here are some ways that you can reduce costs and put your income to better uses:
Don't make unnecessary trips. If you go to a potential customer's home or business to make an estimate for services, make sure that you've asked all relevant questions in order for you to create your estimate. Use a program such as Street Invoice which allows you to create an estimate from your mobile device and send it to your customer on the spot. Not only will this encourage your potential customer to make a hiring decision more quickly, but it allows you to address any missing or additional services right away so that you do not have to make unnecessary trips to meet with your customer.
Handle your invoicing from the jobsite. The faster you bill your customers, the faster they pay. With Street Invoice, you can send an invoice to your customer immediately and even accept electronic payment methods. And if you send your invoice before you leave the site, then there's no need to return to your home or office to type, print and mail out a bill. Eliminating these unnecessary steps saves you time and money.
Reduce your overhead. If you need to maintain an office, take small steps such as turning off the lights and unplugging electronic devices to save on power consumption. If yours is not a business that depends upon walk-in customers, then seriously consider whether you need to maintain a traditional office at all. If you implement mobile estimates and invoices, these will reduce your need for a central "billing" location. Even if you need an office for behind-the-scenes work, you might not need to keep it open to the public, meaning that you can reduce operating costs by using limited hours.
Street Invoice is designed to save you money. Download our free app and give Street Invoice a try today!