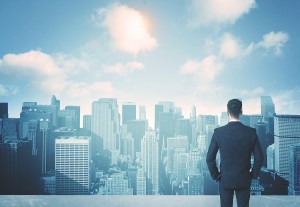 Small business owners provide a variety of services to their customers. Entrepreneurs are leaving the traditional workforce and starting their own businesses in fields such as plumbing, contracting, tutoring, landscaping, and yoga instructing. In other words, the idea of a "small business" now covers everything from the local hardware store to the dog walker or babysitter. And all of these business owners should have one thing in common: they should be preparing for the future of their business.
Regardless of the type of business you are in, here are some goals that you should keep in mind when looking towards the future:
Making more money. This is the big one, right? Making more allows you to have confidence in the longevity of your business and gives you the freedom to consider expansion, hiring employees, etc.
Producing a better product or providing a better service. Improving upon your business offerings requires keeping up with the latest innovations in your field, which means taking classes, buying new products, etc. Even if you are a yoga instructor or childcare provider, you can always improve upon your services by offering tailor-made courses, or expanding your hours.
Achieving a better work-life balance. For many small business owners, their work is their life. But if you can get your business to a stronger point of self-sufficiency, where you are receiving income consistently, you can set boundaries with your customers and you will feel comfortable taking some time for yourself.
What do these suggestions have in common? Money. Unfortunately, for all of our good intentions and quality products, the success of a business most often comes down to money. Street Invoice can help your business succeed by simplifying your billing process. Street Invoice allows you to send invoices from your mobile device, so you can bill your customers immediately. You can also receive payments electronically. And when you receive payments more quickly and more consistently, you can focus on the future of your business.